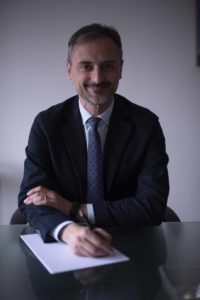 An attorney who works closely with clients, to listen to their needs and identify the best means to reach their objectives and protect their rights and interests. Over the years, Andrea has provided counsel and advice to clients in the fields of civil and commercial law, addressing the needs prompted by a continuously evolving market. His work focusses on the protection of economic resources and interests of clients, be they corporate or private.
He assists with the negotiation and drafting of commercial agreements, management of assets, conduct of sale, lease and rental transactions, as well as the enforcement of credit rights and the management of debt situations, both in and out of Court.
A constant interest in legislative evolution has prompted Andrea to address clients' specific needs in the field of personal data protection and privacy, providing advice and counsel on compliance issues regarding EU and domestic data protection rules.
Education and Bar Admission
J.D. Degree, University of Rome "La Sapienza", 2002.
Course on Insolvency and Business Crises, Università Tor Vergata Roma, 2012
Specialization Course on Mergers and Acquisitions and Finance, Meliusform, 2017
Course on excessive debit crisis (Law no.3/2012), IUL –Italian UniversityLine: 2018
Second Level Master (as an auditor) – Privacy Protection and Data Protection Officer, University of Rome Tor Vergata – Law Department: 2018-2019

Member of the Rome Bar