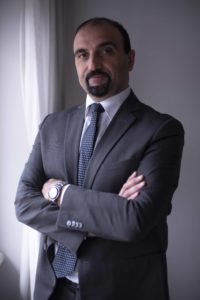 An attorney who works with commitment, dedication and seriousness, putting at front and center professionalism and fairness towards clients, with whom he builds lasting relationships based on trust.
Tommaso's work is aimed at protecting the clients' rights in the civil and commercial sphere both in transactional matters and in litigation, having matured in this field broad and in-depth experience.
Tommaso assists small and mediumsized businesses in dealing with the Public Administration and with the resolution of issues that arise both in the administrative and prelitigation proceedings, and in litigation, with a focus on administrative penalties.
Education and Bar Admission
J.D. Degree, University of Rome "La Sapienza", 2002.

Specialization Course on Mergers and Acquisitions and Finance, Meliusform, 2017

Master course in wine law, Gruppo Euroconferen ce S.p.a. 2017

Member of the Rome Bar
Italian – French – Spanish